Now that my laptop is FINALLY home, I am catching up on all my daily blog reads. The DIY queen of the blogosphere, Jenny from
Little Green Notebook
, wowed me once again with her simple, yet brilliant
DIY campaign style side tables
. Additionally, it sounds like she going to whip up a little
campaign style kitchen island
. Seriously, I am waiting with bated breath to see that beauty!
Of course the wheels in my head began to turn... how can I incorporate a little campaign in an unexpected place. Unfortunately, nowhere. Then the light bulb went off. My mom and I are just completing the renovation of her master bath. Next on the list is the upstairs guest bath. Instead of a traditional bathroom vanity, we could use a campaign dresser or desk? Eureka!
Imagine this Craig's List campaign desk painted in a glossy white or a rich cobalt blue and the brass hardware cleaned...
A hole could be cut on the left side for the sink and the depth of the drawers reduced. Next, have a marble top cut. Push a Lucite stool or chair under the right side and you have a small dressing area.
For an option that would require less work, insert the sink on the right side. Still have a Carrera marble top cut to size. Then you could add a "bar" under the drawer for hand towels or add a shelf to the bottom for a towel basket. Examples: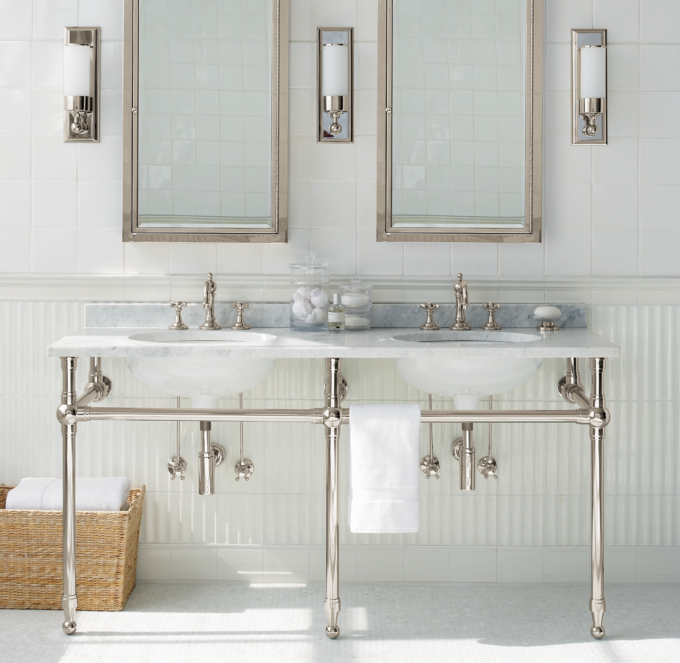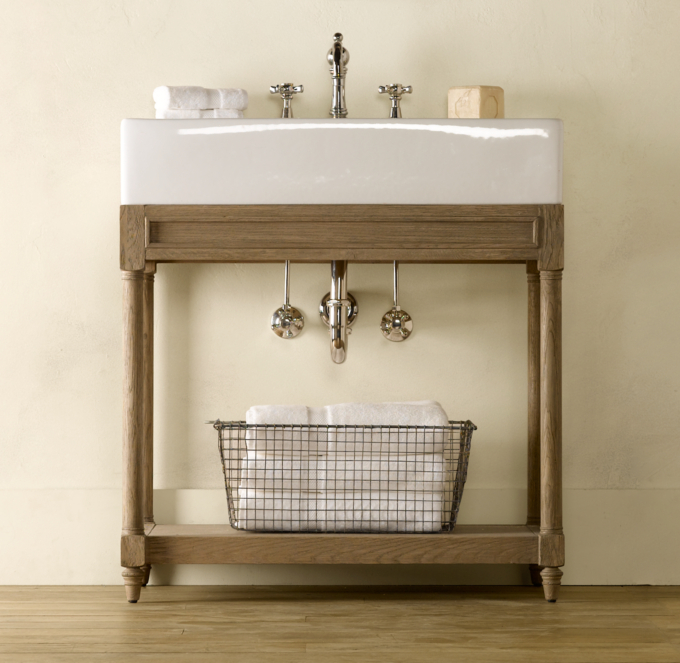 This kitchen is the perfect inspiration for the bathroom I have in mind:
So are these bathrooms!
This was fun! I could dream up uses for different types of furniture all day, but reality is beckoning.
Cheers!
Elizabeth
"It may be hard for an egg to turn into a bird: it would be a jolly sight harder for it to learn to fly while remaining an egg. We are like eggs at present. And you cannot go on indefinitely being just an ordinary, decent egg. We must be hatched or go bad." ~
C. S. Lewis