This past weekend my mom, aunt and I went to North Carolina to visit my cousin Lauren. On Saturday we took a day trip to
Pinehurst
. Even though it was a gloomy day we didn't let it get us down. Shopping, lunch, wine and lots of laughs were the perfect way to spend the day.
Next trip the husbands are invited and can play golf while the girls shop and relax at the spa.
What a charming little town! I forgot my camera, so I had to Google images for this post. They do not do the town justice. There are little paths and walkways between blocks, a tea parlor (perfect place to host a Royal Wedding party), beautiful homes, and lush landscaping.
I got a fantastic watercolor. As soon as I get it framed I will share.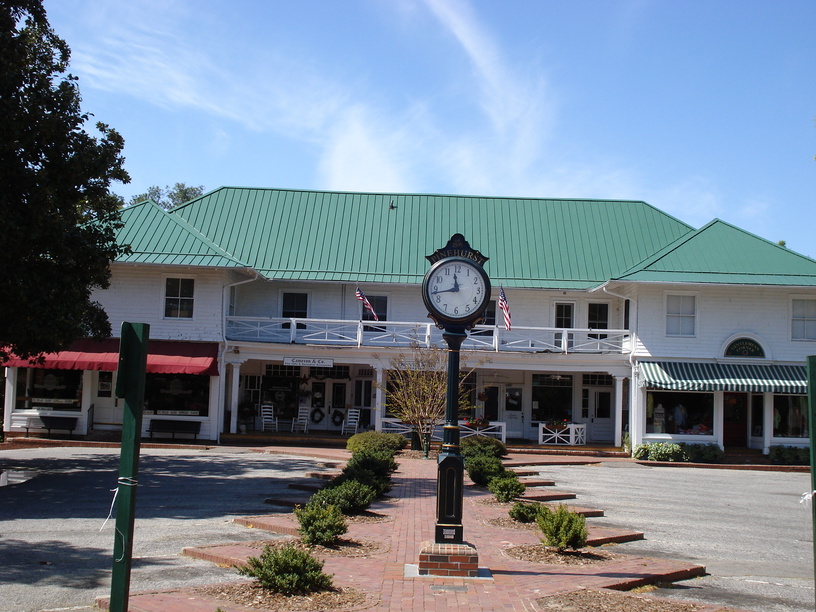 How wonderful would a small towns tour of America be? Imagine all the unique finds...
We also visited Southern Pines, just a few miles away.
What a wonderful weekend! I am so lucky to have a family that I truly enjoy spending time with...
Cheers!
Elizabeth
"Rejoice with your family in the beautiful land of life!" ~Albert Einstein