Furniture, carpets, drapes, accessories, paint, wallpaper, lighting and art can transform practically any room. However, occasionally, a space alone can make a statement. Architect,
Peter Pennoyer
composes structures where tremendous attention is paid to every element, without exception. The artistry of his work is so inspiring I will keep to words to a minimum and let the images do the talking...
Stunning...
Had to throw in this equestrian chic number.
Let's take a closer look at that ceiling...
Breathtaking!
I've always wanted a secret door.
The eye of the house
The prefect Maine retreat.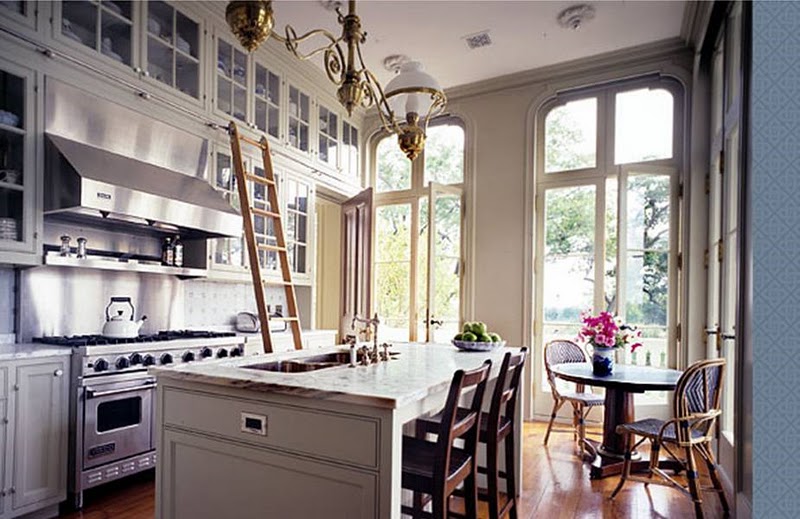 I am crazy for those doors!
Cheers!
Elizabeth
"The mother art is architecture. Without an architecture of our own we have no soul of our own civilization." ~Frank Lloyd Wright