We fell in love with our "new"
house
, because underneath the peeling wallpaper, heavy drapery, and dated fixtures, existed great bones. Plus, over five decades, the previous owner invested a tremendous amount of care in the property. With the keys in my hand, I've opened the door to endless opportunities: the chance to reveal our home's true luster.
Now that the windows are bare, the walls are stripped, the
floors are refinished
, the central air is installed, a few
walls are knocked down
, the trim is repainted, and the boxes are unpacked, I've
slowly
started decorating.
I firmly believe lighting makes or breaks a space. While we still have a very long way to go, replacing a few light fixtures has made a world of difference. (Unfortunately I only have before pictures, but I am ferociously working on the after shots.)
The master bedroom fixture sported energy efficient light bulbs. I'm all for going green; I buy milk in reusable glass bottles, recycle everything, etc., but those light bulbs actually offend my eyeballs.
Typically I am not a fan of flush mount lighting, but there's always an exception to the rule.
For Christmas, this sexy
mesh swag light
was under the tree, with my name on it! Now it's hanging in our master bedroom and it's stunning.
The previous dining room chandelier, including more compact florescents.
It showed up just in time to illuminate the dining room for Christmas Eve dinner.
The light fixture in my older son's room.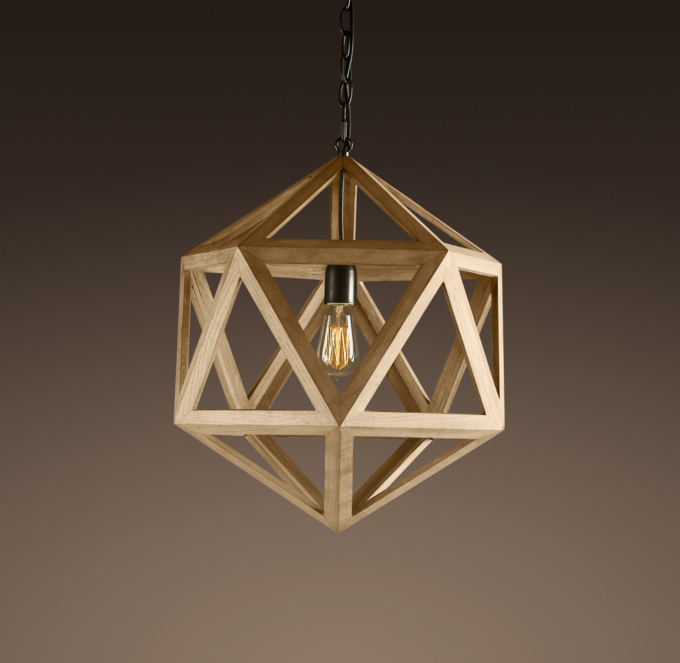 This fixture, in my younger son's room, is proof that not all vintage mid-century pieces are created equal.
I found this nautical brass pendant in an Annapolis, MD antique store.
(Note: the walls and ceiling have yet to be painted.)
There are numerous other projects to share. Stay tuned.
Cheers!
Elizabeth
"Design is defined by light and shade, and appropriate lighting is enormously important."
~Albert Hadley